Episode 38–Words that Brent can't say

Podcast: Play in new window | Download (Duration: 3:52:26 — 213.1MB)
Subscribe: Apple Podcasts | Google Podcasts | Spotify | Amazon Music | iHeartRadio | Stitcher | Blubrry | Podchaser | Podcast Index | Deezer | RSS
February 2016
This episode is all about shaking off the cold of winter and getting into the swing of the restoration and expo season.  With the upcoming Louisville Arcade Expo and the Southern-Fried Gameroom Expo just a few short weeks (LAX) and months (SFGE) out, we are looking forward to plenty of live broadcasts, panels and getting to meet up with both old and new friends.  Between the pomp and circumstance related to preparation for those shows, episode #38 busts onto the scene!
It's always an eye opener when we sit down and cover off one what we've been working on over the past month… you think you might not be getting a lot accomplished, but in effect, there's quite a good bit done:
Brent works on the Zaxxon, a Cue Ball Wizard, and a Golden Tee '99.  Whitney (finally) works on the Zookeeper and begins a 'bench rig' build-out project that will be detailed here on the site and on Facebook as well.  Between all of that, we both go on two independent 'mini-raids' and score some nice loot that we reveal to each other for the first time here on the show.
This month we return with a 'Deep Dive' segment on the Gottlieb/Premier System 3 pinball boards and talk about MPU repair for those specific games.
We also spend a boatload of Brent's money, respond to a TON of listener feedback and ponder our next 'out of band' movie review.  Lots of good feedback on the Star Wars discussion, so we're toying with the idea of doing it again.  What movie should we pick apart next?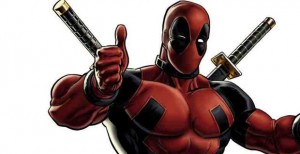 Here's how the show timings break down:
00:00 –  Gameroom, Project, Personal updates & general goings on
01:32 –  Deep Dive on the Gottlieb/Premier System 3 MPU
02:32 – Let's Spend Brent's Money!
03:10 – News and Feedback
03:51 – Outtakes!
Episode 38 - Show Links
Here's a 'one-stop' shop for all the items we mentioned in this month's episode!
As always, remember to check our Facebook Page for content in-between the episodes, as Brent and I keep a lively presence on the podcast page and we enjoy great discussion on trending topics in the hobby.

Follow us on Twitter @BrokenToken and if you want to talk to us directly, give us a shout on the podcast voicemail line – 470-2CALLBT (470-222-5528)

If you enjoy what you hear, then please consider leaving us a rating on our Apple Podcasts page and our Stitcher Radio page.

Ratings help us to promote the show and get it front of more people, so we thank you for any help you can provide!

Thanks for listening and GAME ON!