The calm before the storm…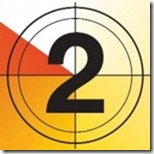 We are in the final countdown to the Louisville Arcade Expo taking place in Louisville this weekend.  Many local (and some not-so-local) collectors, players and lovers of "all things retro gaming" are making final preparations to haul pinball machines, arcade games, classic consoles/computers and anyone else who is along for the ride and converge for the 3rd-annual LAX.
Despite the expo running for the entire weekend, there will be some pre-expo events, in case you are interested:
Wednesday night (3/6/2013) –Pinball tournament is being held at Zanzabar!
Thursday night (3/7/2013) – official 'unloading' at the expo – this is one of the best parts of the event, IMHO.  A lot of the local collectors are onsite getting everything ready for the playing public.  It's a great time to come visit with the people who make the whole weekend a possibility.  Of course, you have to contribute a game to participate here, so if you are planning on bringing something to the expo and have been on the fence, hopefully this will entice you a bit further!
The local media coverage of the expo has picked up steam, as well.  Check out this article from Matt Frassica in the March 4th, 2013 Courier Journal – http://www.courier-journal.com/apps/pbcs.dll/article?AID=2013303040063&nclick_check=1 as it has a lot of good background info for this year's expo and what to expect (and who will be there, as well!)
This year's expo promises a lot and I know it will deliver.  There is an entirely new floor plan, lots of vendor space and retro goodness everywhere.  Be sure to keep abreast of the current game list as well… it will change from day-to-day and there is always a lot of walk-in 'surprises' as well.
Pack up the kids, throw on your best Nintendo t-shirt and we'll see you at the expo!