Listener Choice Poll – You pick Brent's next project!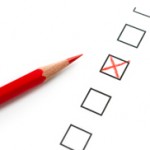 OK gang, it's time to put Brent to work.  He's made the (un)wise choice to allow me to rummage through his garage and pick out a few refurb candidates!
I walked the aisles and selected four games that I thought would make good "spring/summer" projects for the podcast and Brent has agreed to let our listeners and site visitors vote on which game he works on next.
We'll document the refurb project on upcoming episodes of the podcast, as well as here on the site and on our Facebook page.
You can also tweet your vote @brokentoken or leave us a voicemail at 470-2CALLBT (470-222-5528)!
[yop_poll id="2″]
Look over the pictures, and please vote in the poll!  We'll close the poll down at midnight Friday 5/16/2014 and announce the winners on social media so that Brent can warm up his camera and get to work!