Episode 03 – All you MEAD is a good notebook…

November 2013
Podcast: Play in new window | Download (Duration: 4:21:01 — 239.0MB)
Subscribe: Apple Podcasts | Google Podcasts | Spotify | Amazon Music | iHeartRadio | Stitcher | Blubrry | Podchaser | Podcast Index | Deezer | RSS
Welcome back for Episode #3 (it is the magic number, after all) of the podcast!
Brent and I (Whitney) sit down and talk A LOT about Pinball in this episode and we have a great time doing it.  I promise we'll get back to arcades in the next episode in an effort to stay as balanced as we can.
All that being said, we break down quite a few topics on the DeepDive segment and talk about upcoming holiday plans, talk through some current pinball happenings, our respective projects, lament the saga behind show notes and Brent's trusty Mead notebook.  Add to all of that and we even have our first 'remote' interview for the show!
Louisville, KY collector Geoff Schunerle was nice enough to invite me into his home to sit down and talk about his collection, memories of the arcade and why this hobby is so special to him and his brother.  Geoff was a great interview and we had fun time talking and I think that will come through in what you hear.
We also haggle through the almost-endless debate on original vs. remake machines with the news of the re-release of Medieval Madness…. let the insanity ensue!
Here's how this episode breaks down.  It's a long one, but hey – use the pause button when necessary and enjoy the show over the course of a few days – it's the gift that keeps on giving!
Show Segment Layout
Intro discussion

(8:35) CatchUp from the last month

Discussion on Brent's game room build-out
Sanyo monitor chassis discussion
Randy Fromm's video collection on YouTube – http://www.youtube.com/user/randyfromm?feature=watch
Flipper Fidelity speaker kits

(61:02 – 1 hour, 2 minutes) – DeepDive Segments

Brent

Spooky Pinball discussion.
Bill Paxton Pinball – http://benheck.com/03-16-2010/bill-paxton-pinball
America's Most Haunted Pinball

Currently restoring a Dirty Harry Pinball.
Polishing small Arcade and Pinball parts with a media tumbler.

Brent's Tumbler – http://www.harborfreight.com/5-lb-metal-vibrator-tumbler-67617.html
Crushed Walnut media – http://www.petsmart.com/product/index.jsp?productId=2752164f=PAD%2FpsNotAvailInUS%2FNo
Green rust-cutting 'pyramid' media – http://www.eastwood.com/green-rust-cutting-tumbler-media.html

Whitney

Follow-up on the Tron Ramp Light mod kit.
Pinside thread – http://pinside.com/pinball/forum/topic/wthack-tron-pro-near-98501
Discuss the Pinball Browser utility – customize the ROM on your late-model Stern Pinball machines.
Pinside thread – http://pinside.com/pinball/forum/topic/acdc-display-and-modify-dot-matrix-images

Follow-up on remote pot kits mentioned in episode #2.

General

Discuss the Medieval Madness re-release by Planetary Pinball.

(174:45 – 2 Hours, 54:45 minutes) – Interview with Geoff Schunerle.
(244:02 – 4 Hours, 4:02 minutes) – Listener mail and feedback.
(253:10 – 4 hours, 13:10 minutes)  – Closing comments and announcements.
As always, we really appreciate everyone listening to the show! If you have any questions, feel free to email the show at 'brokentoken@outlook.com' or leave us a voice-mail at 502-517-7199!
We'll play them on the show and make you internet-famous!

If you enjoy what you hear, then please consider leaving us a rating on our iTunes page – https://itunes.apple.com/us/podcast/brokentoken-classic-arcade/id706679888 and our Stitcher Radio page – http://www.stitcher.com/podcast/brokentoken-classic-arcade-pinball-podcast.
Ratings help us to promote the show and get it front of more people, so we thank you for any help you can provide!
Until next month – have a Happy Thanksgiving and GAME ON!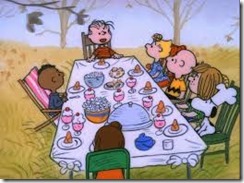 Oh – for anyone who caught the SchoolHouse Rock reference, then this one is for you!