55: Gamey McGame and the Double Nickel

May 2017
Podcast: Play in new window | Download (Duration: 4:32:39 — 249.9MB)
Subscribe: Apple Podcasts | Google Podcasts | Spotify | Amazon Music | iHeartRadio | Stitcher | Blubrry | Podchaser | Podcast Index | Deezer | RSS
It's the 'ol Double Nickel (episode 55, as Brent so eloquently educated us on) and we've got a real treat in store for everyone this month – Jersey Jack from Jersey Jack Pinball.  He was in town for the Louisville Arcade Expo back in March and we've got the audio from his panel discussion ready for this month.  As Brent said when he listened to it – "this is the best Jersey Jack discussion I've heard – period" and we'll park that right there.  We dive into the Sky Skipper Project and discuss it at some extended detail as Whitney gets ready for the US debut at the Southern-Fried Gameroom Expo in June.  We also talk through the month's happenings, some gameroom updates and a bulk buy that Brent is working on.  Whitney finds a couple new ways to spend Brent's money and we have another great bunch of feedback to review, as well.
I almost forgot – this episode is Burt Rendall approved!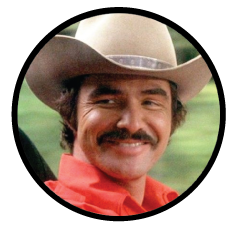 Here's how the timings for the show break down:
Segment 1 – 00:00 – 02:04 – Updates and Happenings
Segment 2 – 02:04 – 03:37 – Jersey Jack Panel discussion
Segment 3 – 03:37 – 04:30 – News and Feedback
Segment 4 – 04:30 – Outtakes
Episode 55 - Show Links
Here's a 'one-stop' shop for all the items we mentioned in this month's episode!
Topic
Category
More Information
Notes
Sky Skipper Project
Restoration
Historical
Game
Sky Skipper Project

Latest updates on the project!

Please check it out, and subscribe to the newsletter for updates!


The unofficial SNES / Super Famicom: A Visual Compendium
Consoles
Kickstarter Project

PinStadium Lighting
Mod
PinStadium website @ KLOV



PinStadium Announcement thread on Pinside

The Starship Enterprise as a BBQ Grill...
Listener Feedback
What more is there to say?

Beer in the middle, bratwurst on Nacells and a bridge's worth of hamburgers!
As always, remember to check our Facebook Page for content in-between the episodes, as Brent and I keep a lively presence on the podcast page and we enjoy great discussion on trending topics in the hobby.

Follow us on Twitter @BrokenToken and if you want to talk to us directly, give us a shout on the podcast voicemail line – 470-2CALLBT (470-222-5528)

If you enjoy what you hear, then please consider leaving us a rating on our Apple Podcasts page and our Stitcher Radio page.

Ratings help us to promote the show and get it front of more people, so we thank you for any help you can provide!

Thanks for listening and GAME ON!