Episode 41- The Black Hole Notebook Ghostbusters?

Podcast: Play in new window | Download (Duration: 4:49:36 — 265.5MB)
Subscribe: Apple Podcasts | Google Podcasts | Spotify | Amazon Music | iHeartRadio | Stitcher | Blubrry | Podchaser | Podcast Index | Deezer | RSS
April 2016
The words 'Back in the saddle' has a lot of connotations, but we all know what it means in the land of BT – EPIC show at EPIC normal length!

We roll out of April and into May returning to the studio and catching up on all things arcade and pinball since our livestream shows at the 2016 Louisville Arcade Expo.  We sit down and catch up on hobby and project progress over the past six weeks, talk tech, catch up on quite a bit of pinball news and in an unprecedented display of shrewdness, showmanship and podcasting sound effects, Brent spends both his – and Whitney's – money this month!
We'll just drop this right here, and let you guys and gals figure the rest of it out….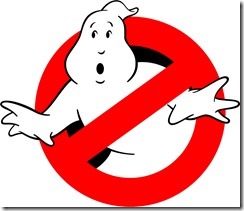 We also have the opportunity to hear from the 'King of Flow' himself – Mr. Steve Ritchie in our first 'seminar segments' from Louisville Arcade Expo.  Steve talks about pinball design, the state of the industry and the economy, Game of Thrones and more.  I apologize up front a bit for the audio – it required a good amount of post-processing but it came out really well all things considered.
Here's how the show timings break down:
0:00 – Intro & Updates
1:57 – Steve Ritchie at the 2016 Louisville Arcade Expo
2:44 – Tech and Spending Brent's Money
3:54 – News and Feedback
4:48 – Outtakes
Episode 41 - Show Links
Here's a 'one-stop' shop for all the items we mentioned in this month's episode!
As always, remember to check our Facebook Page for content in-between the episodes, as Brent and I keep a lively presence on the podcast page and we enjoy great discussion on trending topics in the hobby.

Follow us on Twitter @BrokenToken and if you want to talk to us directly, give us a shout on the podcast voicemail line – 470-2CALLBT (470-222-5528)

If you enjoy what you hear, then please consider leaving us a rating on our Apple Podcasts page and our Stitcher Radio page.

Ratings help us to promote the show and get it front of more people, so we thank you for any help you can provide!

Thanks for listening and GAME ON!