Support March of Dimes, Win Cool Gameroom Stuff!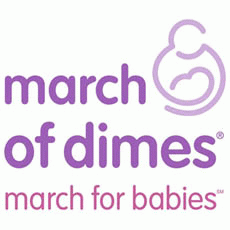 Every year, half a million babies in the U.S. are born prematurely. Premature birth is the leading cause of newborn death and many life long disabilities. However, March of Dimes is an organization determined to prevent this problem and save young lives. KLOV user Dean Ayer (aka Herbertsmart) has organized a raffle to help in raising funds for this outstanding organization. Simply donate to the March of Dimes through Dean's secure fundraising homepage to be automatically entered in a raffle to win a TON of cool gameroom goodies generously donated by many arcade/pinball/geek sponsors. See all the cool stuff available after the jump.*
Here's the awesome stuff you could win for making your donation TODAY!
To see pictures of all this cool stuff, just go to Dean's original thread on KLOV. Your gift will support March of Dimes research and programs that help moms have full-term pregnancies and babies begin healthy lives. And it will be used to bring comfort and information to families with a baby in newborn intensive care. So do a good deed and help Dean support March of Dimes and maybe you'll win some cool stuff along the way. Let's help Dean make it "game over" for premature births! DONATE TODAY!!!
---
* This post originally appeared on the gameroomjunkies.com blog.  Thanks to Preston & Patrick for graciously allowing me to repost to spread the word on this good cause!